InCoPi: Development of a cost-effective production technology for inside coated pipes with high fouling resistance
Last modified:
03-01-2018
Fouling is the accumulation of unwanted deposits on solid surfaces, leading to deterioration of functionality. For example, heat exchangers can experience a decrease of heat transfer when deposits adhere to the internal surface of the pipe. In addition, it can lead to life shortening of pipes and to the need for frequent maintenance and cleaning, all leading to an increase of costs.
Milk handler (left) and fouling by cooling water (above)
It is known that surface treatment can help in preventing of fouling. Such treatments include electropolishing (EP), diamond like carbon coatings (DLC) and the combination of both treatments.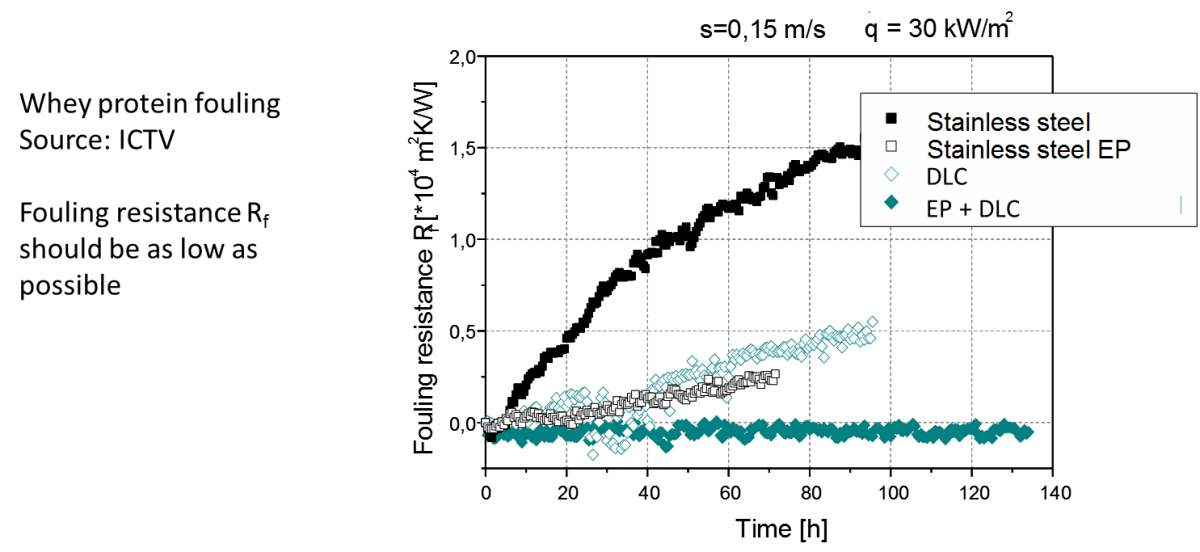 Possible applications of DLC inside coated pipes are found in the food industry (e.g. milk handling), the chemical industry and the pharmaceutical industry, where accumulation of deposits is unwanted. Furthermore, DLC-coatings are corrosion and abrasion resistant and other applications in this direction can be imagined.
DLC coatings improve fouling resistance. They are deposited by PACVD (Plasma Assisted Chemical Vapour Deposition) in which the plasma has to be in direct contact with the surface to be coated. So the question rises how the inside of the pipes can be coated?
Methods exist in which the plasma is generated inside the pipe. Unfortunately they are relatively slow and costly.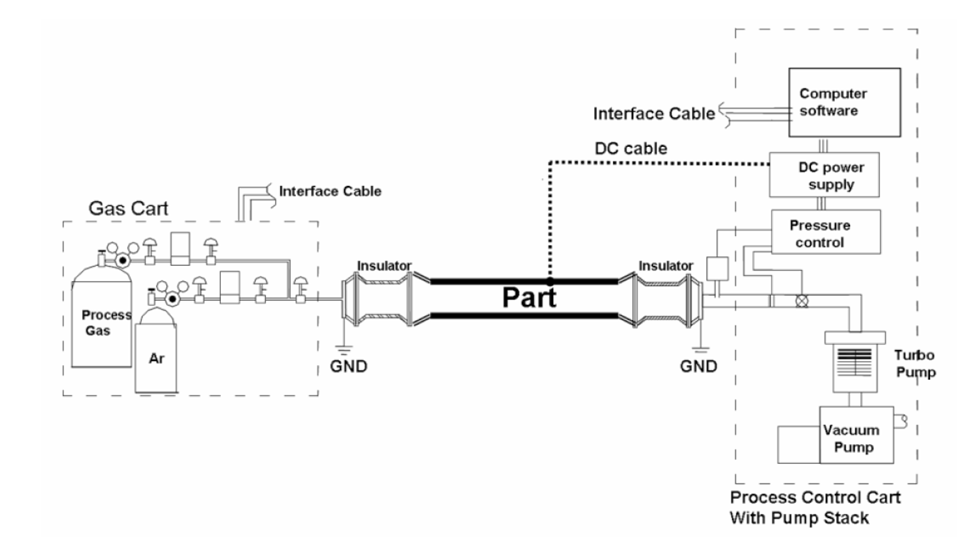 Project goals
The aim of this project is to develop a new cost-effective method to coat the inside of the pipe. The process steps consist of coating of a flat sheet metal, with subsequent forming and welding. All steps have to be performed while securing pipe quality and antifouling behaviour.

Project description
Project partners and tasks
Fraunhofer Institute for Surface Engineering and Thin Films (IST)
Coating of sheet metal, surface and coating optimization
Fraunhofer Institute for Machine Tools and Forming Technology (IWU)
Pipe forming, process simulation and optimization by FEM
Centre d'Etudes Wallon de l'Assemblage et du Contrôle des materiaux (CEWAC)
Welding
Non-destructive tests
Belgian Welding Institute (BIL-IBS)
Destructive tests: evaluation of influence of welding on coating
Corrosion tests
Institut für chemische und Thermische Verfahrenstechnik (ICTV) – TU Braunschweig
Research with financial support from the Walloon Region (DG06).